What an amazing novel. IT's all about how the clothing industry works in this day and age. It is shocking.
It weaves in the truth of the current economy. It's all about market share and outsourcing, paying cheap labour costs in order to maximize profits. CEOs are paid to build a business. Stakeholders all want money from dividends. Consumers are deceived into buying cheap goods from stores like Cheap-Mart, based on paying people in foreign countries a paltry sum to create cheap items.
Sure, we could buy $8 t-shirts, made in factories where they have no rights, and earn 8 cents a day. We should not, however. The moral of the story is to be aware of where you clothes are made, and that you are sourcing ethical manufacturers.
The plot is based on this horrific fire. The summary is below. Employees were locked in, with grates over the windows, and many perished.
The

fire at the Tazreen Fashions factory

on Nov. 24, 2012, was later eclipsed by

a building collapse

in April that cost the lives of 1,100 workers and brought global attention to the unsafe working conditions and low wages at many garment factories in Bangladesh, the No. 2 exporter of apparel after China. The fire also revealed the poor controls that top retailers had throughout their supply chain, since retailers like Walmart said they were unaware that their apparel was being made in such factories.
Parent company Loblaw is providing compensation to victims of Rana Plaza collapse. ... The eight-storey Rana Plaza collapsed last April killing 1,135 Bangladeshi garment workers and injuring 2,500 more. Some of those workers were making clothes for Joe Fresh, and its brand-name pants were found in the rubble. Apr 11, 2014
Shopper's Drug Mart
Loblaw owns Shoppers Drug Mart, and the head of Loblaws is Galen Weston Jr., a public opponent of the $15 minimum wage and 2nd richest person in Canada.
(Photographed at a Brandon, Manitoba Shoppers near Brandon's major hospital.)
is ordering cashiers to take customers to self check-outs.
Here are ways to learn more, mentioned in the book's appendix.
We believe transparency is the first step to transform the industry. And it starts with one simple question: Who made my clothes?
We need people thinking differently about what they wear.
We need to know that our questions, our voices, and our shopping habits can have the power to help change things for the better.
The True Cost movie
ASSET CAMPAIGN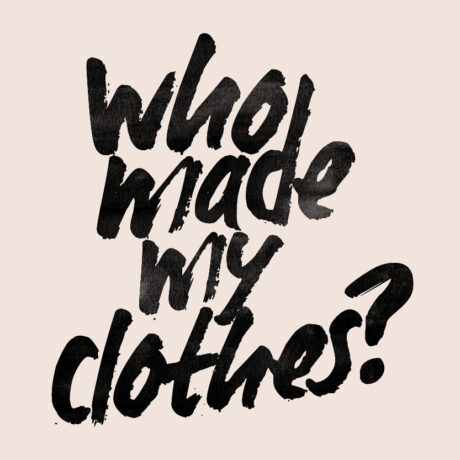 You can download and print these posters to use with your selfie, when asking brands/retailers #whomademyclothes? Download a
spreadsheet
with the Twitter, Facebook and Instagram names of all the major brands.
When North American factories shutter, we end up with cheap goods and materials, such a cost.
We know that 40% of Perth residents are retirees, but for those who toil, they need the income.
Click icon for more
book review blogs
@Barrie Summy