Paulette Regan
I have been reading an excellent book, written by a fellow colonial settler (as we settlers are called), who served on our Canadian Truth and Reconciliation Commission. I had no choice in how Canada began, but Canada does have a choice in how it moves forward. So say many Canadians.
"
Asking me to celebrate Canada 150 asking me to deny 14,000 years of indigenous history on this continent.
" said one First Nation woman.
Canada, and our 'founding fathers' negotiated treaties which they have failed to uphold.
This is part of the Truth and Reconciliation that all of us, across North America must face. In the US, it is more focused on black slavery than First Nations, but the result is the same.
It was in 2008 that the Canadian government apologized to First Nations.
According to a survey
(.doc), it was revealed:
32% of Canadians feel unfamiliar, and 17% admitted they were unaware of Aboriginal issues,
37% knew that students were abused and molested,
20% knew about the 60s scoop (taken from their families),
10% knew Aboriginal children were not permitted to speak their native languages,
9% knew about the settlement agreements, 3% knew lawsuits were filed,
7% knew Indigenous Residential Schools were about assimilation,
4% knew schools were run by governments and religious institutions.
Racism endures in North America
Few of us know about
Africville
, a black settlement in Halifax, N.S., demolished in the 60s.
In the US, the Dakota people, at the end of the US–Dakota War of 1862, were relocated from their homelands. This is the root of the Dakota Pipeline issue, as well.
Dakota pipeline, all about money and profits
Truth is the difference between
Knowledge
and
Acknowledgement
.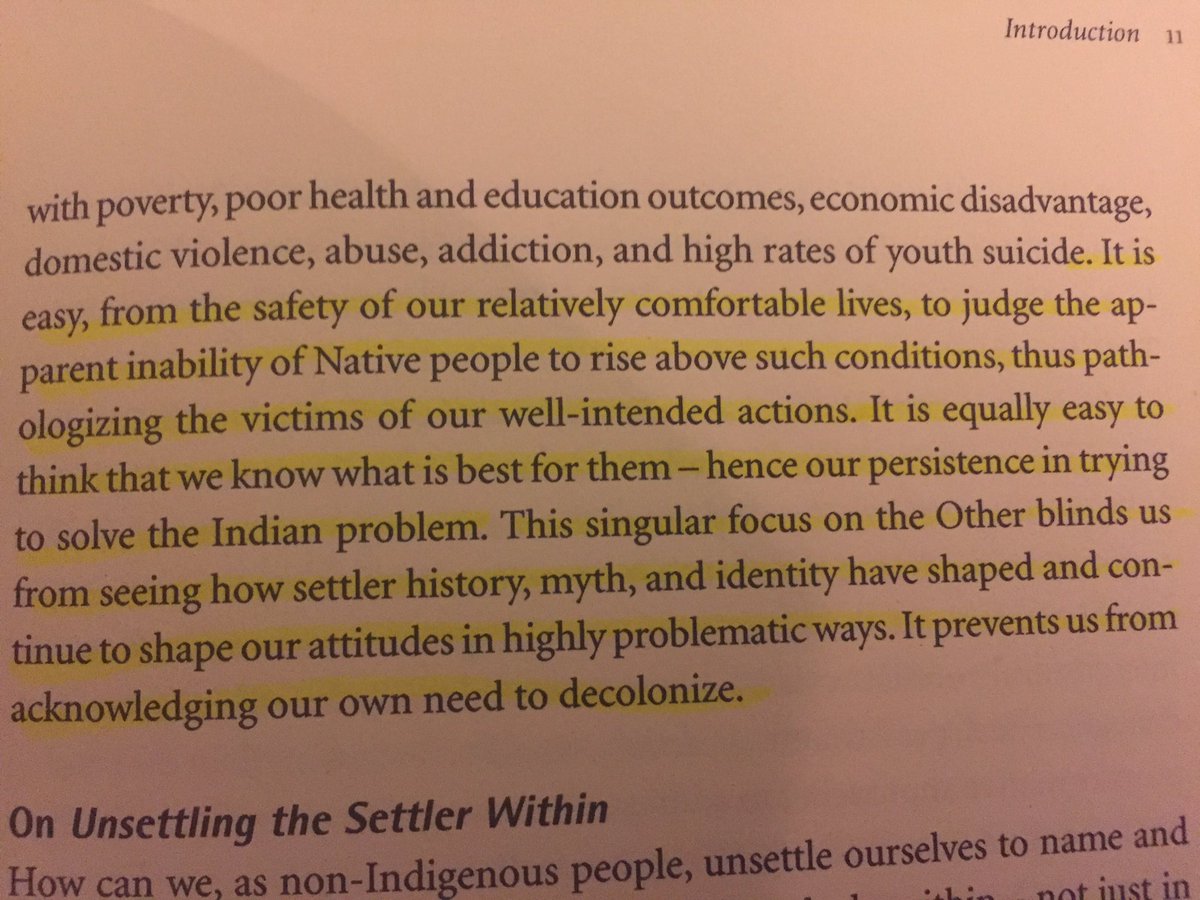 "
Each of the adults had suffered in an institution that tried to scrape the Indian out of their insides, and they came back to the bush raw, sore and aching,
"
– wrote Richard Wagamese, a writer and poet, who inherited their trauma.
Government propaganda of the time.

More good reading
I have also read this book, several years ago. Another sad reflection of the ignorance of colonial settlers.
— 90.5 WESA (@905wesa)
August 10, 2017