Glen Aaron
I liked this book, on many levels. Self-published novels can be tricky, but this was decently written, and somewhat quirky, and a good tale. Even trickier, weaving in facts, real news and historical fiction. This can be too challenging for some professionals turned writer.
The author spent 40 years in trial law, and this adds to the complexity of the tale, wherein the justice system meets traditional cultures, land claims, and mineral rights. He weaves in SCOTUS (the US Supreme Court), Opus Dei, and all those who continue to exploit humans and the earth, in the name of money, land, or religious values.
I have some knowledge of our local bands' traditions, we live on unceded Algonquin Territory,
First Nations, 1491
and this was interesting in that I could compare and contrast cultures, values and traditions across North America's First Nations.
The Doctrine of Discovery
.
The Doctrine of Discovery, 1493. The Papal Bull "Inter Caetera," issued by Pope Alexander VI on May 4, 1493, played a central role in the Spanish conquest of the New World. The document supported Spain's strategy to ensure its exclusive right to the lands discovered by Columbus the previous year.
There is much unceded N.A. land, for example,
this is the Dakota Pipeline area.
The above is what gave the Catholic Church "permission" to convert Indigenous Peoples, taking away their spirituality, putting them into residential schools, and forbidding their spiritual practices, such as dances and ceremonies. It was a shameful period in history.
I did some research, and Aaron has done
HIS
research. This is the tone, the natural history, and the setting for the book. In the Anthropocene Era, with Trump's diluting of the Environmental Protection Agency (EPA) rules, we should fear for the land, it's history, and peoples.
Energy Secretary Rick Perry (former Texas governor) told CNBC on Monday, June 17th...
Energy Secretary Rick Perry says he does not believe CO2 emissions from human activity are the primary driver of climate change.
That view is at odds with the conclusions of the Environmental Protection Agency, NASA and the National Oceanic and Atmospheric Administration.
EPA Administrator Scott Pruitt also told CNBC in March he does not believe global warming is primarily caused by CO2.
A Jicarilla Man, 1904, Edward S. Curtis (sepia restored).
May 29, 2015 - The Oak Flat campground lies at the core of an ancient Apache holy place, where ... President Dwight D. Eisenhower decreed the area closed to mining — which, ... common in national forests — because of its cultural and natural value. President Richard M. Nixon's Interior Department in 1971 renewed this ban.
SCOTUS, the US Supreme Court
About

the

book:
When Harvard Law School graduate Tommy Jon is chosen from a sea of applicants to
the
opportunity. Tommy is
the
first
Jicarilla Apache
to ever graduate from Harvard Law and
the
clerkship seems like a dream come true. But when he falls in love and impregnates another clerk and she chooses to get an abortion, Sacerdozio's dark side surfaces. Then,
the
justice is found dead – murdered and left floating in a hot mineral pool in Texas – and Tommy becomes
the
number one suspect.
clerk for Supreme Court Justice Anton Sacerdozio, he's honored and excited by
AUTHOR BIOGRAPHY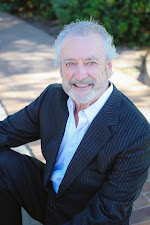 I was born in Big Spring, Texas and raised in Midland. In 1962, while attending Baylor, I ran for State Representative from Midland at the age of 21. I lost that election in a runoff by 42 votes. Deciding politics was not for me, I graduated Baylor with a BA and moved on to the University of Texas law school. There, I won the Moot Court competition arguing before the Supreme Court of Texas sitting en banc. After acquiring my JD, I spent forty years in trial law and international business and banking. Today, I live in Midland with my wife Jane Hellinghausen and two rottweilers. I enjoy writing and working with the Permian Basin Bookies.