Glenn Revere
Someone I know wrote, "
An entire book about carpets. They said it couldn't be done, but here it is!
"
Well, I suppose it depends upon your situation in life. When you own a home, the roof is the most important. For your daily life, however, choosing bare floors, hardwood over carpets, is another big decision. I've been lobbying to get rid of our living room carpet. My daughter is allergic to cats, and the carpet we have is a magnet for cat dander, plus 4 cats. I feel so badly! (Most of our bungalow is hardwood or tile, but the bedrooms are carpeted.)
Do you know your level loop pile from your frieze, saxony, plush or sculptured textures? From Berber, to high-low loop, corduroy, tip shear, or plush. Many, many choices.
Personally, I've gone through all the fazes Revere has written about. Fads in carpets. Who knew? Are you old enough to
remember shag carpets
? That was the 70s, but they are back!
History of carpets
Sadie & Oliver play under the carpets
He writes of the history and development of carpets through the years.
Carpet
is a word from the
Latin
verb, 'to card wool.' He explains how they switched from wools to synthetics. Rug weaving
mechanical looms
greatly increased the speed of production for carpets, making them less expensive to purchase. Weaving was perfected in China and India between Common Era (C.E.) 500 and 1200, but there is evidence of carpets being used B.C.E. 2500.
Using cotton, flax, and wool fibers, was for the common folks, the royal families had carpets of gold, silk, and jewels. Pioneers with money brought hand-woven carpets from Europe, and those without money used deer and beer hides. Others invented the first recycled carpets using discarded clothing or textiles. You can see examples of these in the Smithsonian's American History Museum! They even have
student learning activities
regarding carpets!
It's one of the areas where patents came onto the scene, and
well-documented at the Smithsonian
!
John Humphries of New York, New York
Humphries's innovation was the addition of a supplementary layer to the bottom of a carpet to provide an extra cushion and to strengthen the overall structure. The added stuffer weft is a stout, loosely twisted cord, woven into the underside of the carpet and interlaced with the ground warp. These samples of carpeting are important because they are the earliest known examples of patented carpeting in the United States.
Synthetic carpet
cats prefer carpet to tiles!
Twenty-five years ago synthetic carpet fiber (nylon, acrylic, polyester, polypropylene) was made only from petroleum-based oil. Today some nylon fiber is made from recycled soda bottles, and soybean oil, and bottle caps. Some underlays are made from soy-based oils, too. Cool!
Then, there are the different carpet yarns and styles. He includes illustrations, a glossary, and an index, but also:
How to buy it
How to install it or use pros
Carpet padding –why or why not
Maintenance –this is really important: vacuum cleaners, spot removers, do-it-yourself vs. the pros
Characteristics and Managing defects –shedding, pilling, matting, snags, buckling.
About The Author
She played hard today.
On the carpet
Ohio raised, carpet expert, and independent carpet inspector Glenn Revere graduated from Ohio State University with a B.A. in Anthropology in 1969. His first post-graduate job was with The May Company-Cleveland as an Assistant Buyer in the carpeting department. After receiving his training from a National carpet inspection company, Glenn moved to Denver, Colorado and began his career as a nationally recognized Carpet Inspector. As the flooring field matured and changed, Glenn became a Certified Flooring Inspector with specialties in carpet, laminate, hardwood, and engineered flooring. He owned a carpet cleaning company for twenty years and is trained in carpet installation and repair. Glenn consults for individuals, manufacturers, and installers. Glenn lives in San Diego, California. In addition to consulting, he enjoys skiing, swimming, tennis, and fishing.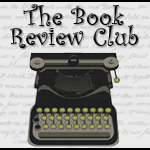 Click icon for more
book review blogs
@Barrie Summy