Ron Doering; Joe Racine; Ron's brother, Jake
Local Ontario author,
Ronald Doering
, has published a novel. Ron and I traded books! Hubby has read our copy,
hand-delivered by Ron and his brother
.
I asked Joe to do a book review for me!
The
Battle of Crysler's Farm
was fought along the St. Lawrence - an incursion that arguably saved Canada. It was the beginning of the War of 1812!
~~~~~~~~~~~~~~
Defending Our Home: Loyalist Families of Dundas County and the Battle of Crysler's Farm
by Ronald L. Doering
Guest review by Joe Racine!
First of all, a necessary background. I am from Dundas County and have known the author, and his family, since we were kids. His brother, Jake, was a best friend and Ron, 5 years older, was the first Head Boy of
North Dundas District School
. Five years later he was my teacher advisor when I had the same role. Ron then attended law school.
Fort George interpreter
Flash some 30 years ahead I met again with him when he was President of the Canadian Food Inspection Agency.
Fort George soldier
-we visited in 2008!
Now, he has written a novel about the War of 1812, from the viewpoint of the settlers in Dundas county (
View Larger Map
). This is not in the conventional sense a war novel but rather an insight into the feeling and reactions of the men and women, many of whom had been driven from the USA as loyalists in the 1780s, and were faced with an invasion from and by their former people. I found the book an easy and interesting read, and not just for amateur historians, of which I am one.
This is where
the pot called the kettle black!
If you want to read just one book to get a sense of what the war 1812 was about, as opposed to a lot of detail as to what went on in it, then this is the book for you. That is not to say that Ron doesn't cover the invasion of Dundas County and the Battle of Crysler's Farm by date and detail, it just that he makes the French Canadian, British, Mohawk and Loyalist participants come to life for the reader.
Finally, the protagonist of the book is the great-great-grandfather of Ron's mother (AKM), a very fine lady– to whom the book is dedicated.
One final note from the reviewer. After the war, Captain John Crysler sold the house by the Battle Field that bears his name, and moved to a small village in the north of Dundas that today is know as Crysler. There, in the 1920s, a French Canadian Family had a son named Clifford, who in 1949 would become my father.
More Resources: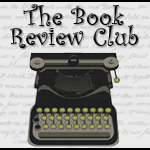 Fort George
Click icon
for more book review blogs @Barrie Summy