This is the coolest book! I heard this dude on the radio. Then the actual author, not a publicist, e-mailed me and sent me a copy. Way cool!
This is a simple technique for locating yourself in a room. No technology required.
The author, Tim Johnson, has done extensive research. This is the first book of its kind explaining
HumanEcholocation.com
As he writes: sound actually bounces!
Basically, he explains how to use different types of sounds for perceiving objects and space around you. It is a good book for teachers of all stripes, as it is a great skill to be able to listen carefully. I've noticed this kind of thing, especially while driving, when you drive along, and can hear the reflection of the sound of your (sick?) car on the brick of the buildings around you.
Sound waves, he writes, reflect off of surfaces. If you follow the exercises, you can learn to distinguish the shape, size, situation, and surface of your surroundings. (As a writing teacher, I taught my kids to use adjectives by writing about the S's around you!)
I've been a special education teacher, and learned so much from my special needs students. My late mother volunteered with the CNIB back in the 60's. I've had several visually impaired students over the years.
One student used braille books.
This is the kind of thing I might have taught my entire class during gym! We've come a long way since I've began teaching (B.A. ECE: 1979) and since I retired (2006). One of my clients, with ALS and unable to speak, used a text-to-voice application on her iPad.
Tim Johnson
Skype: tim.johnson81
Available in a Variety of Formats: And in braille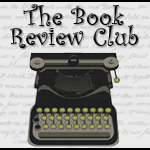 Click icon for more
book review blogs
@Barrie Summy