This is an intriguing book. It's crafted quite well, setting up the mystery in the beginning chapter, and giving the reader a reason to read to the end. I won't rewrite the precise, as the editors and/or publicists have done a fine job of that task!
The book *is* for the feint of heart, as the author could have made it much more gruesome. We know, thanks to all-news channels, what guerrillas are capable of doing. We are surrounded by such horrific images. De Santis has created an authentic setting, full of sensual imagery, the sights and sounds of Venezuela being her homeland.
Our hero, Clara, and her family, face some trials and tribulations, but the gore is limited to that which is necessary for the plot. I appreciated this!
It is a delightfully magical book. The author has done a fine job for a first English novel. There were a few grammatical errors, but on the whole it was well-written. I loved the idea of Clara creating salves and herbal remedies through her sense of smell and her knowledge. It was, indeed, a good read.
From the publicist
The Sense of Darkness
is the compelling debut novel by
Cinzia De Santis
- a story of a love, adventure and peril set in the danger zones of Venezuela - a country that the author knows well.
Venezuela
Clara is a blind girl who lives in Sabana, a small village in Venezuela, and is raised by her aunt, Trinidad. Despite her lack of sight, Clara is adventurous, curious and very much in charge of her life.
She grows into a beautiful young woman and, thanks to her acute sense of smell, she becomes a renowned healer. Her world falls apart when members of a guerrilla gang bring to her home a wounded prisoner, Mauricio. While Clara struggles to understand the feelings that he generates in her, Trinidad's past emerges after more than twenty years. And when the army attacks the guerrilla camp, the destiny of the main characters unfolds ….
About the author
Cinzia De Santis
is a biologist specializing in Ecology. Born in Italy she moved as a young child to Venezuela, which is where she lived until she moved to the UK eleven years ago. She has been writing short stories and children's tales since her early twenties and Cinzia now lives in central London with her family. Twitter: @clarasdarkness
The author has created a YouTube video, to speak about her novel.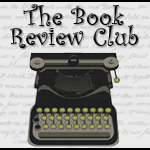 Click icon for more
book review blogs
@Barrie Summy