What an amazing saga. I read this book over two days, I couldn't put it down.
It is an autobiography by Shannon Moroney and her victimization over the years between her marriage, and her ex-husband's arrest and conviction of sexual abuse. He was arrested a month into their marriage, while she was away. There are lessons here. Resilience, reaching out to others, and the barriers in the system.
I could empathise with some of her journey. The emotional stress of our life's journey can result in mental illness. Mine did. Moroney's principal was afraid of the bad PR, more than how this boss felt about her as a teacher. Mine just bullied me while I was dealing with my caregiving issues! I ended up in a depression. Moroney had PTSD symptoms.
One of the lessons of this autobiography is how crime affects not just the perpetrator and direct victim(s), but also the family and extended family who also become victims. Many assumed she was aware of her husband's proclivities. But she was not. Many can empathise with small town life, the gossip and judgments. Everyone knows your business!
This is a horrible saga of cracks in the system, which Moroney aptly illustrates as she works with the legal experts, and the system itself. We know The System is made up of individuals, who may simply do their jobs, to the letter.
I asked Ms. Moroney for an interview a month ago, but she told me she did not have time for me. This week she is currently on holiday, with 9 month-old twins. You can see photos on her Facebook page.
She is a busy woman and her book has gotten a lot of press.
1. She's been interviewed for The Next Chapter, on CBC radio with Shelagh Rogers.
2. She's taped an interview for a radio program in Dublin.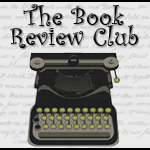 3. She is giving a public talk at Ryerson (my alma mater), for the criminology department on March 27th.
4. Dexember 31st, CBC re-broadcast her interview on The Current, where I first heard her speak about her journey.
5. She's presented at the 2012
Kingston WritersFest
.
Click the icon for more book review blogs by
Barrie Summy
, and many other writers.
Barrie is a famous children's author with a fabulous web presence!
The memoir,
Through the Glass
, is published in Canada by Doubleday Canada (October 2011) and in the USA, UK and throughout the Commonwealth by Simon & Schuster (October 2012). In the UK, the title is The Stranger Inside.